Meet the Doctors at Fitchett Chiropractic Center
---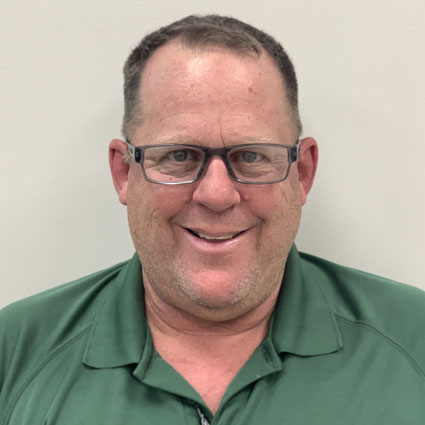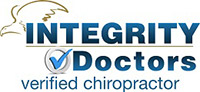 Dr. Michael Fitchett
Clinic Director, Kennett Square
Dr. Mike graduated from chiropractic school in 1989 and immediately opened his office in Kennett Square, PA. Over the past 30+ years Dr. Mike has helped thousands of Southern Chester County residents get out of pain and move forward towards a happier, healthier lifestyle.
Dr. Mike has a wonderful wife, Jacquie, and three great kids, Dr. Jenna, Tim, and Lucas. He trained in Brazilian Jiu-jitsu and retired from teaching Jiu-jitsu at a local martial arts school. Dr. Mike tries to maintain a nutritious and active lifestyle. He has found that if he maintains an overall healthy and physical attitude, the bad seems to even out with the good. On the weekends he enjoys cruising the Chesapeake and spending time with family and friends.
---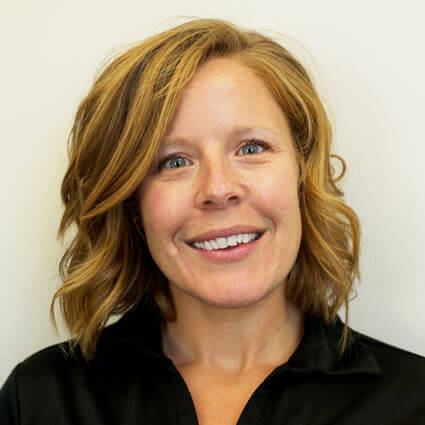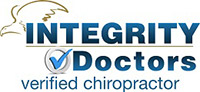 Dr. Jenna Fitchett Ennis
Clinic Director, West Grove/Jennersville
Dr. Jenna joined her father in practice in 2006 after graduating from Palmer College of Chiropractic. In 2008 they opened their second location in West Grove. Dr. Jenna loves helping people realize they can live a pain free life, and has taken advanced seminars in the chiropractic care of pediatrics.
Dr. Jenna met her husband, Charlie, in high school. Charlie runs a construction company with his father and has built and completed all the renovations at both office locations. They have a son, Sam, and enjoy camping together and exploring new places during the summer. Dr. Jenna works out several times a week and enjoys running and riding horses in her free time.
---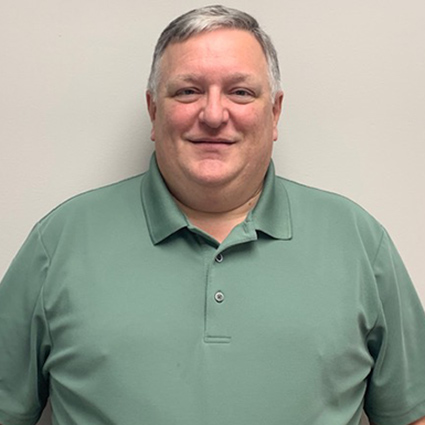 Dr. Mark A. Clukey
Dr. Mark has spent over 34 years caring for the public. After growing up in Clinton County and attending Lock Haven University, Dr. Mark then moved to Georgia to attend Life University School of Chiropractic. Upon graduating in 1988, he then moved to New Orleans to learn business practices with a large national chiropractic group. After 4 years with them, he started in private practice at several sites in Central PA. In 2009, Dr. Mark and his wife Melissa moved their family to the SW Chesco area. Dr. Mark had worked for several multiple practice groups prior to bringing his expertise to Fitchett Chiropractic. His wife Melissa works for W. L. Gore & Associates and he has a daughter, Taylor and family in east Texas, a daughter Morgan, a Junior attending West Chester University, a son Justin, a dispatcher at Gore, Connor, training as an HVAC technician and also a niece Eliza who has been part of their West Grove family for 6 years and is attending Lycoming College.
When not seeing patients, you can catch Dr. Mark and Melissa attending outdoor concerts or driving to the shore for day-trips. You may even see Dr. Mark driving his 2 year old Golden Retriever, Oliver, around the area!
---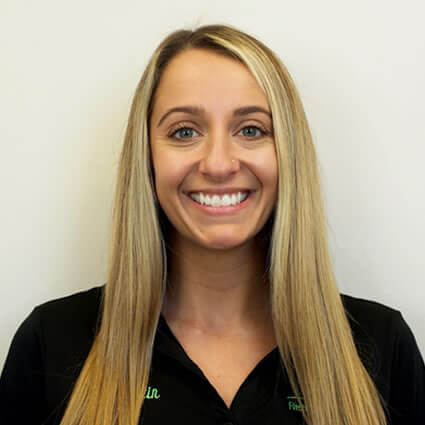 Dr. Kirstin Stambaugh
Dr. Kirstin, originally from York, PA attended Life University in Marietta, GA. She also holds a Bachelor of Science degree from Central Michigan University where she was also a division one gymnast. As a gymnast in high school, she faced an injury and found fast recovery through chiropractic, which led Dr. Kirstin to become a chiropractor.
In her free time, Dr. Kirstin enjoys traveling, playing with her puppy, exercising, and hanging out with her friends and family.
---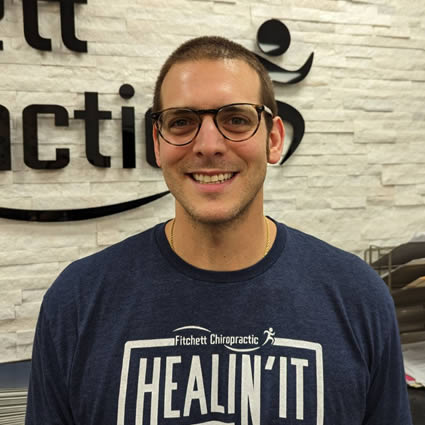 Dr. Zach Roth
Dr. Zach was born and raised in Binghamton, New York. He graduated from the University of Hartford in Connecticut in 2010 and Palmer College of Chiropractic in Davenport, Iowa In 2013.
Dr. Zach has previously practiced in North Carolina and Texas.
In his free time he enjoys roasting coffee, swimming and spending time with his wife and young son.
---
Meet The Doctors at Fitchett Chiropractic Center