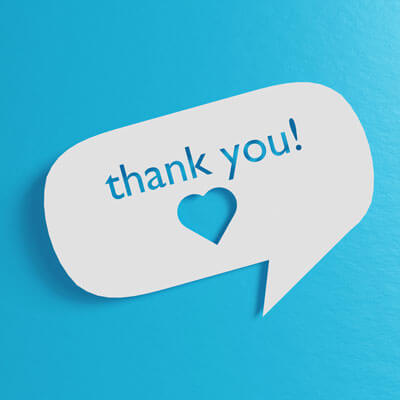 Fitchett Chiropractic Center Reviews
What Our Kennett Square Patients Say
At Fitchett Chiropractic Center we love when patients share with us their feedback and comments after chiropractic care. Please read our patient testimonials below to see what other people have achieved through their tailored treatment plans with us.
Share your stories too! Click here to send us your feedback so that we can help to spread the word about the benefits of natural Fitchett Chiropractic Center care.
For more information, or to schedule an appointment contact us today.
---
Very Happy and Satisfied
The doctors and the staff are Great! I've already told family and friends! Visits are In and out yet quality packed! Immediate relief, I'm so glad I changed from my previous Dr. I've being going to my "old" Chiropractor for many, many years and who knew the best was right in my back yard! The staff is super friendly and always remembers my name! And… I'm new to the practice! Very happy and satisfied!
– Nancy H.
Beautiful Office
Just so happy to find a beautiful office with a great professional staff. And serves coffee and water. This is a first. Thanks for a very nice experience.
– Lucille P.
Back Pain Relieved
This is my first experience with a chiropractor, and I used to be skeptical of their work. After injuring my back I was in pain and looking for answers. After a week and a half with no relief I decided to seek other treatments. After one visit with Dr. Fitchett she gave me the answers I was seeking, relieved some of my pain and set me up with a treatment plan to get back to 100%.
– Ryan W.
One Of The Best Experiences!
One of the best experiences! The staff and Dr. Jenna were very friendly, and informative about the treatment. They are very accommodating with appointments, and are very caring professionals! Dr. Jenna even called the day after my first treatment to see how I was doing and if I had any questions. You don't see that often today in the medical profession. They truly are caring individuals who I am very hopeful will help me to feel better soon.
– Beth C.
Friendly
Thanks for making getting started so friendly and easy!
– Scott
Wonderful And Helpful
I can not say a bad thing! The front desk is wonderful & always helpful. I have seen both Dr. Jenna & Dr. Mike and both have been great. All of my questions were answered and anything being done explained in detail.
– C
Very Professional
Very professional, friendly & punctual. I am extremely pleased with this office & the level of care that I have received.
– J
Very Friendly
Very friendly- I love the Doctors! This is the first time I've had this much relief this quickly from a Chiropractor!
– J
Wonderful To Work With
Dr. Jenna has been wonderful to work with!- She listens, is upbeat, and really cares! The overall treatments have been comfortable and really make a difference- thanks!
– L
Chiropractic Has Made My Life Easier
I had searing pain in my left side down the leg into my left foot. I suffered from this for over a year and was using a cane when I began care at Fitchett Chiropractic. Chiropractic has made my life easier and pain free.
– A
Helped My Inner Ear Pain
I went to Fitchett Chiropractic for low back and inner ear pain that had been going on for 6 months. Now I have occasional pain (nothing like before) and even less neck tension.
– Cathy
Feel Great Now
I had pain in lower right back and pain in upper right leg. At Fitchett Chiropractic the Doctors re-aligned my back and worked on the right leg specifically. I had pain for years, but I feel great now. I actually don't hurt when I get out bed every morning! Chiropractic has had a wonderful affect on my life; at 38 I don't feel like an old person anymore!
– Jeanette
Pinched Nerve Gone
I originally came to Fitchett Chiropractic for a pinched nerve. I have no problems with that issue and come for wellness care every 4-5 weeks.
– Lois
Without Chiropractic…
Without chiropractic I would be on muscle relaxers, pain meds, and not have the flexibility or confidence to live as active a lifestyle as I do. Because I go to Fitchett Chiropractic for wellness and maintenance visits my pain or specific spinal issues never become chronic or debilitating. My husband and I have traveled extensively for long periods of time and because of my regular treatments I have no major problems while enjoying life on the road.
– J
Able To Move Freely Without Pain
I came to Fitchett Chiropractic with low back pain, pain across the middle of back and some neck pain. I had tried Physical Therapy but have had the pain for over a year. Sessions at Fitchett Chiropractic and their non-invasive procedures have made a marked improvement on my ability to move more freely and without pain. The Doctors perform a detailed and thorough evaluation, are very professional and are always available to answer questions.
– Donna
Chiropractic Has Greatly Helped
I had low back pain that had been ongoing for years. Fitchett Chiropractic has greatly helped my low back pain and I am now able to sit and drive long periods without discomfort.
– Debbie
Pain Free
After seeing Dr. Mike & Dr. Jenna for just 2 weeks I wake up pain free! They adjusted me and gave me exercises to do & now I feel wonderful. I wish I had come sooner!!
– C
Appreciate The Friendliness
I appreciate the friendliness of the Dr. and staff & their being aware of our cases. Too many Dr.'s forget in between visits who their patients are.
– J
Great Staff
Front desk very efficient and courteous. Dr. Fitchett's upbeat attitude is appreciated
– Mike D.
Very Pleased
I am very pleased with the treatment I receive from Dr. Mike
– Brad C.
Great Care!
Great care!
– Lauren C.
Great!
Dr. Mike has been great!
– Bruce V.
Wonderful Care!
Wonderful care and very personable staff!
– Hattie W.
Great Experience!
It has been a great experience for me!
– Beatrice P.
Great Care!
Always feel at home, great care!
– Jeff W.
Friendly
Friendly, pleasant!
– Charles R.
Very Helpful!
Wonderful, friendly, very helpful!
– Carolyn T.
Pleased With The Progress
Very pleased with the progress. Best results of any chiropractic care!
– Bruce W.
Nice Staff
Reception very nice. Doctors very knowledgeable and helpful!
– Mark P.
Wonderful!
Everything is wonderful!
– Danielle T.
Understanding!
Very pleased with the office. Very pleasant, helpful, and understanding!
– Lori K.
Great Staff!
Great staff, could not be better!
– Mike B.
Wonderful
The doctor and entire staff are just wonderful. Very courteous and upbeat!
– Linda B.
Friendly
Great, friendly, and flexible!
– Thomasina G.
Very Welcoming
Staff is super sweet and very welcoming. I have greatly enjoyed my experience here!
– Billy H.
---
Fitchett Chiropractic Center Reviews | (610) 444-2878