Meet Our Chiropractors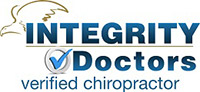 Dr. Michael Fitchett
Clinic Director, Kennett Square
Dr. Mike graduated from chiropractic school in 1989 and immediately opened his office in Kennett Square, PA. Over the past 30+ years Dr. Mike has helped thousands of Southern Chester County residents get out of pain and move forward towards a happier, healthier lifestyle.
Dr. Mike has a wonderful wife, Jacquie, and three great kids, Dr. Jenna, Tim, and Lucas. He trained in Brazilian Jiu-jitsu and retired from teaching Jiu-jitsu at a local martial arts school. Dr. Mike tries to maintain a nutritious and active lifestyle. He has found that if he maintains an overall healthy and physical attitude, the bad seems to even out with the good. On the weekends he enjoys cruising the Chesapeake and spending time with family and friends.
---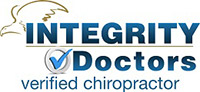 Dr. Jenna Fitchett Ennis
Clinic Director, West Grove/Jennersville
Dr. Jenna joined her father in practice in 2006 after graduating from Palmer College of Chiropractic. In 2008 they opened their second location in West Grove. Dr. Jenna loves helping people realize they can live a pain free life, and has taken advanced seminars in the chiropractic care of pediatrics.
Dr. Jenna met her husband, Charlie, in high school. Charlie runs a construction company with his father and has built and completed all the renovations at both office locations. They have a son, Sam, and enjoy camping together and exploring new places during the summer. Dr. Jenna works out several times a week and enjoys running and riding horses in her free time.
---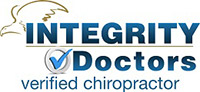 Dr. Britt Anderson
Dr. Britt, originally from the Greater Philadelphia area, attended Life University College of Chiropractic in Marietta, GA. She also holds a Bachelor of Science degree from Villanova University. In her last two years at chiropractic school, Dr. Britt has helped teach several adjusting seminars in Atlanta and St. Louis.
Dr. Britt values providing gentle yet effective chiropractic care where and when needed. In her free time, she enjoys going on hikes, exploring new areas with friends, and playing the guitar. She also holds a third-degree black belt in Tang Soo Do.
---
Dr. Kirstin Stambaugh
Dr. Kirstin, originally from York, PA attended Life University in Marietta, GA. She also holds a Bachelor of Science degree from Central Michigan University where she was also a division one gymnast. As a gymnast in high school, she faced an injury and found fast recovery through chiropractic, which led Dr. Kirstin to become a chiropractor.
In her free time, Dr. Kirstin enjoys traveling, playing with her puppy, exercising, and hanging out with her friends and family.
---
Thank you for visiting our site.  We look forward to meeting you!  Please contact our office and we'll be happy to help you reach your health goals!
---
Meet Our Doctors | Chiropractors Kennett Square and Jennersville | (610) 444-2878